To access energy data as Third party you must register a developer account and an app. To create a developer account, simply got to https://metry.io/sv/utvecklare/. It is free!
Create new app
Next step is to register an app in your developer account. The registration will provide you with the required information need to access data as a third party.
Click "Create app" under Apps. The name you enter here will appear on the consent screen whre the end-user approves your app access to its energy data.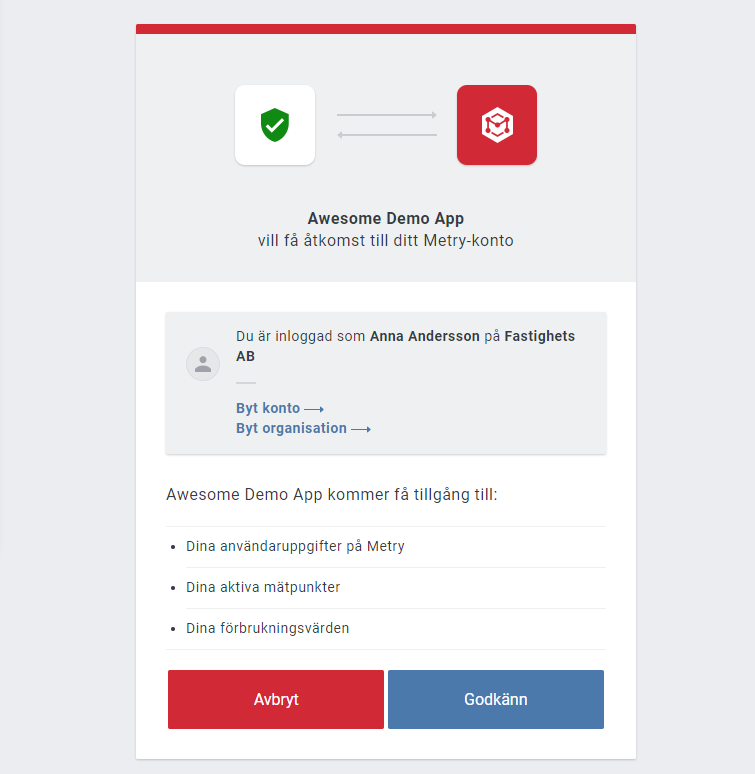 Settings
Redirect URI is used to limit the consent screen to only accept redirects to the specifiyed URI. If left empty anyone with you client id and client secret can request access in your name.
Icon: Will appear on the consent screen
Client id and Client secret
These 2 attributes are set automatically. You will use them when implementing the Connect with Metry-button.
Important! The client secret must be kept secret. It is your ersponisility as developer to keep it safe and not expose it to anyone else. If exposed, there is a risk that someone requests data in your name.